---
   
    Presents the 7th Annual
 WICKED MARATHON /HALF MARATHON/5K/OZ Series
2020 event canceled
As of March 17th, 2020 the Wicked Marathon/Half Marathon/5K/OZ series canceled due to the COVID-19 VIRUS and the rules set by the CDC and KDHE. The City of Wamego voted 4-0 to rescind the permit for the race. We have decided to move everything to the virtual races effective immediately. I can't even tell you how hard this is for me to do because we have already planned the race and paid for most of the things. I hope you can understand that this is unprecedented times and completely out of our control. If you have any questions or concerns feel free to contact me at rd@bodyfirst.com
Wamego, KS March 28, 2020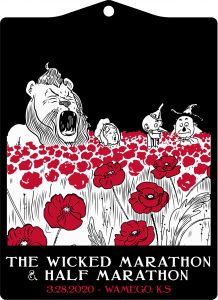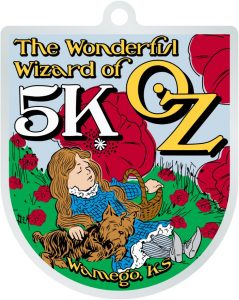 Half Marathon Start: 7:30 AM. Full Marathon and 5K Start: 7:45 AM. All have a 6 hour cut off. 
Course is rolling hills and asphalt roads. Traffic is on course. Police presence is very high
The year of the Poppies!
Feeling Wicked? This theme-filled marathon and half-marathon tours the historic Military Road Trail in Wamego, Kansas, and ends in front of the famous Oz Museum. Characters from the Wizard of Oz greet you as you finish. USA Track and Field certified course. The half-marathon is limited to 400 participants, the marathon to 150 participants, and the 5k to 300. This is a rain, snow, sun, flying monkey event.  There will be no refunds for this race.  Please plan accordingly. Money from this event benefits many non profit organizations and events. The 2019 Wicked races gave money to: Habitat for Humanity, Parkinson's Program(Speedy PD 5K/10K) and Education, Just Tri It Triathlon, Body First School Fitness Challenge, Manhattan Cross Country Club, & Wamego High School cross country.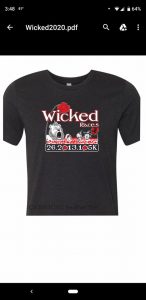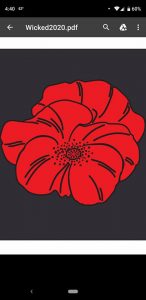 Price increases on 12/3/2019
Online Entries end on: March 26, 2020
RACE DAY ENTRIES WILL NOT BE ACCEPTED.  T-SHIRTS WILL NOT BE GUARANTEED AFTER MARCH 22.

All finishers will receive an award.  The top 3 male and top 3 female finishers will receive trophies. Top 3 male and female age groups awards. Age group awards will be handed out after the races.
This race supports the following:
Body First goal is to get people active especially kids. We create fun running events in partnership with the Manhattan Cross Country Club to give positive experiences to the kids in our area. This event was created to help fund our goals. Thank you in advance for sharing our passion. Doug Sellers CEO/RD
---
427 Lincoln Ave, Wamego, KS March 27, 2020
YOU MUST RSVP FOR THIS EVENT BY PURCHASING TICKETS WHEN YOU SIGN UP $15/PERSON.
---
STATES ATTENDED
The states colored green have attended this race.
---