Wicked Marathon
2020 event canceled
As of March 17th, 2020 the Wicked Marathon/Half Marathon/5K/OZ series canceled due to the COVID-19 VIRUS and the rules set by the CDC and KDHE. The City of Wamego voted 4-0 to rescind the permit for the race. We have decided to move everything to the virtual races effective immediately. I can't even tell you how hard this is for me to do because we have already planned the race and paid for most of the things. I hope you can understand that this is unprecedented times and completely out of our control. If you have any questions or concerns feel free to contact me at rd@bodyfirst.com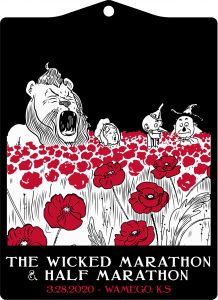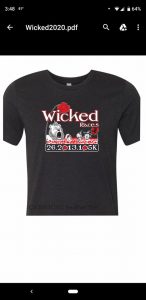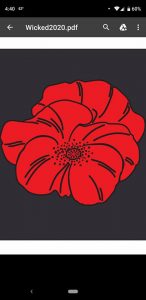 The Wicked Marathon starts & finishes at the Oz Museum on March 28, 2020 at 7:45 am. Enjoy this Oz themed, 26.2 mile race while running on the historic Military Trail Road in Wamego, KS.
Both the Full and the Half have a 6 hour cut off. 
Course is rolling hills and asphalt roads. Traffic is on part of course. Police presence is high
This is a rain/snow or shine event. No refunds will be given.
Age group awards will be handed out after the races.
This is a USATF certified course: KS16044KH
Cost
Cost of the Marathon is $80.00 until December 2, 2019. Starting December 3, 2019 cost increases to $90.00. Starting March 3, 2020 price increases to $100.00 No race day registration.
Marathon Packet Pick-up
Packets can be picked up Monday, March 23 through Thursday, March 26 from 8:00 AM-9:00 PM at Body First located at 3615 Claflin Road Manhattan, KS 66503. On Friday, March 27, packets can be picked up at Body First until 3pm then at the Wicked Pasta Feed in Wamego. Packets will also be available for pick-up on race day at Iron Clad, 427 Lincoln Ave at 6:15 AM. Packets will include course map, shirt, purchased items such as the quarter-zip, bib number and gear bag.
Parking
Parking is available at the  Wamego Rec Complex, or the surrounding area. Shuttle buses will be available before the race to take you to the starting line from the rec complex.
Gear Check
Gear check will be available at the starting line. Your items should be placed in the bag that was provided in your packet, which has your bib number and name on it.
Shuttle Times
6:15 am Holiday Inn Express Hotel pick-up → drop off 6:40 am at the Oz Museum which is the starting line of the race.
There will not be shuttles back to the Wamego rec complex after the race due to price increase of the shuttle bus company.
Shuttles will return back to Manhattan at 11:00am, 12:00pm, and 2:00pm
Host Hotel
Holiday Inn Express 
115 Blue Earth Pl, Manhattan, KS 66502
Bathroom Locations
Start line, 1, 3, 4, 6, 7, 9, 11, 13, 15, 17, 19, 21, 23, 25
Water Stop Locations
Mile 2, 4, 6, 8, 10, 12, 14, 16, 18, 20, 22, 24
Get in the true Kansas spirit and dress as your favorite Wizard of Oz character for the race.
Rules: Send a picture of you in your costume to rd@bodyfirst.com by March 1, 202020. A committee will select the top 5 pictures and will post those selected pictures to the Wicked Facebook Page. The top 3 people with the most likes will be the winners and will receive a trophy. The contest will end and winners will be announced March 27, 2020. Show off your costume on the day of the race for everyone to see your true Oz spirit. To the winners: costumes must be worn during the race in order to receive a trophy.
This race supports the following:
---
427 Lincoln Ave, Wamego, KS March 27, 2020
YOU MUST RSVP FOR THIS EVENT BY PURCHASING TICKETS WHEN YOU SIGN UP $15/PERSON.